Best Deep Love Quotes for Him from the Heart 2023
Cute Love Quotes for Him
"Whatever our souls are made of, his and mine are the same" – Emily Brontë
"But you've slipped under my skin, invaded my blood and seized my heart." — Poison Study by Maria V. Snyder
"There is always some madness in love. But there is also always some reason in madness." – Friedrich Nietzsche
"Love is a friendship set to music."– Joseph Campbell
"Love is a great master. It teaches us to be what we never were." – Moliere
"The quarrels of lovers are the renewal of love." – Jean Racine
"If I had to choose between breathing and loving you I would use my last breath to tell you I love you." – DeAnna Anderson
"No matter where I went, I always knew my way back to you. You are my compass star." — Diana Peterfreund
"To love is nothing. To be loved is something. But to love and be loved, that's everything" – T. Tolis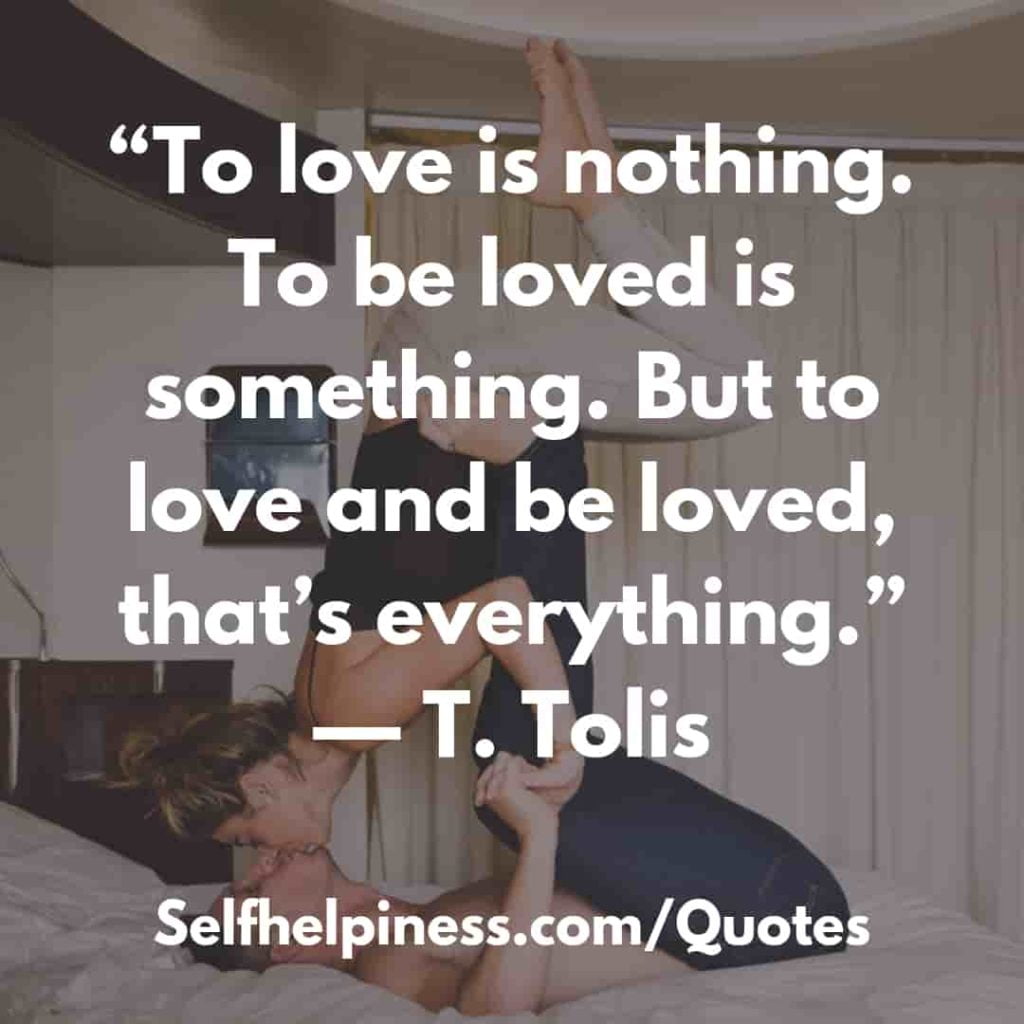 "To love is to burn, to be on fire." – Jane Austen
"One word frees us of all the weight and pain of life: that word is love." – Sophocles
Love Quotes for Him from the Heart
"Your love shines in my heart as the sun that shines upon the earth." – Eleanor Di Guillo
"My love for you has no depth, its boundaries are ever-expanding." – Christina White
"The best thing to hold onto in life is each other." – Audrey Hepburn
"Love doesn't make the world go 'round. Love is what makes the ride worthwhile." – Franklin P. Jones
"If you wish to be loved, show more of your faults than your virtues." – Edward G. Bulwer-Lytton
Funny Love Quotes for Him
"Every day I fall in love with you more and more. Well, not yesterday. Yesterday you were pretty annoying." – Prithish Ghosh
"You are my favorite notification." – Unknown
"A kiss is a lovely trick designed by nature to stop speech when words become superfluous." – Ingrid Bergman
"Stolen kisses are always sweetest." – Leigh Hunt
"If it is your time, love will track you down like a cruise missile." – Lynda Barry
"Love is metaphysical gravity." – R. Buckminster Fuller
Long Distance Love Quotes for Him
"Morning without you is a dwindled dawn." — Emily Dickinson
"The scariest thing about distance is you don't know if they'll miss you or forget about you."— Nicholas Sparks
"Absence is to love as wind is to fire; it extinguishes the small and kindles the great."— Roger de Bussy-Rabutin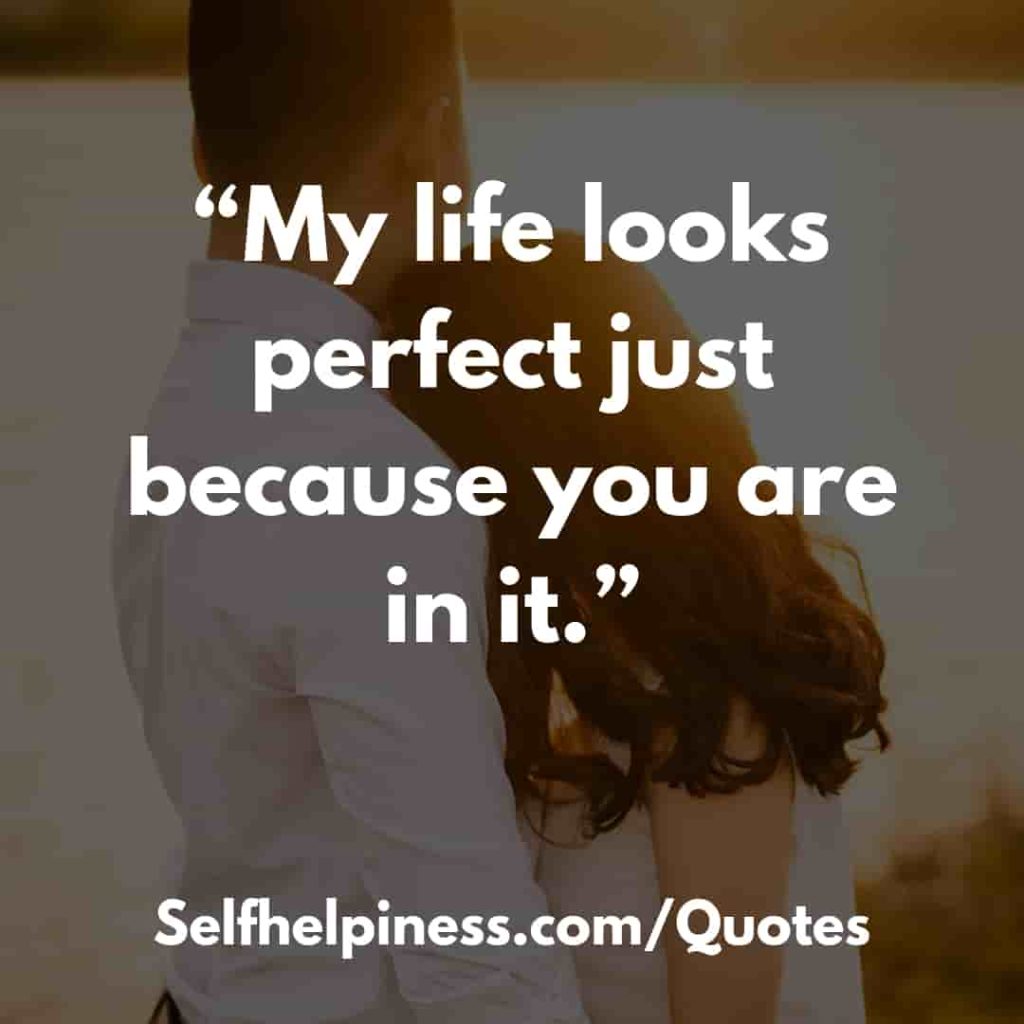 "I miss you so much more than the miles between us." – Unknown
"Love is missing someone when you're apart, but somehow feeling warm inside because you're close in the heart."— Kay Knudsen
"I don't care how hard being together is, nothing is worse than being apart." —Starcrossed by Josephine Angelini
Short Love Quotes for Him
"If I know what love is, it is because of you." –Hermann Hesse
"You call it madness, but I call it love." – Don Byas
"Life without love is like a tree without blossoms or fruit."— Khalil Gibran
"In short I will part with anything for you, but you." – Mary Wortley Montagu
"You're nothing short of my everything." – Ralph Block
Love Quotes for Him to make Him feel Special
"My heart is and always will be yours." – Jane Austen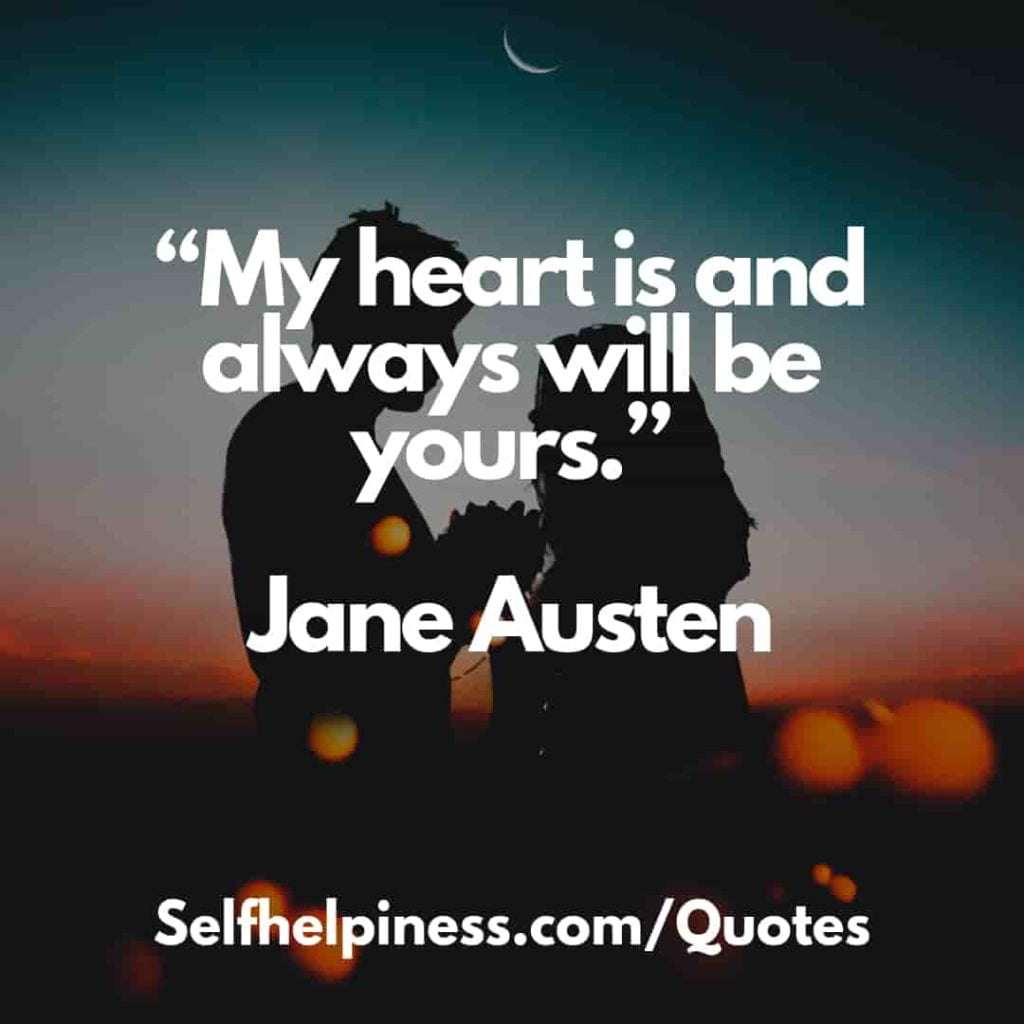 "I would rather spend one lifetime with you, than face all the ages of this world alone." – J.R.R. Tolkien (Lord of the Rings)
"I love you as one loves certain dark things, secretly, between the shadow and the soul." – Pablo Neruda
"You are my blue crayon, the one I never have enough of, the one I use to color my sky." – A.R. Asher
"I need you like a heart needs a beat." – One Republic
"The highest function of love is that it makes the loved one a unique and irreplaceable being." – Tom Robbins
Heart Touching Love Quotes for Him
"Come live in my heart and pay no rent." – Samuel Lover
"The real lover is the man who can thrill you by kissing your forehead or smiling into your eyes or just staring into space." – Marilyn Monroe
"The best love is the kind that awakens the soul; that makes us reach for more, that plants the fire in our hearts and brings peace to our minds." – Nicholas Sparks
"Immature love says: 'I love you because I need you.' Mature love says 'I need you because I love you.'" – Erich Fromm
"Being deeply loved by someone gives you strength, while loving someone deeply gives you courage." – Lao Tzu
Romantic Love Quotes for Him
"For it was not into my ear you whispered, but into my heart. It was not my lips you kissed, but my soul." – Judy Garland
"I saw that you were perfect, and so I loved you. Then I saw that you were not perfect and I loved you even more." – Angelita Lim
"To lose balance sometimes for love is part of living a balanced life." – Elizabeth Gilbert
"Love brings to life whatever is dead around us." – Franz Rosenzweig
"You are my heart, my life, my entire existence." – Julie Kagawa
Crush Love Quotes for Him
"To be your friend was all I ever wanted; to be your lover was all I ever dreamed." – Valerie Lombardo
"Your eyes make me shy." – Anais Nin
"I'm afraid to lose you and you're not even mine." – Drake
"Love is a smoke made with the fume of sighs." – William Shakespeare
"Just thinking about you brings a smile to face, a twinkle to my eye, and a skipped beat to my heart." – Ash Sweeney
"Every time we touch I get this feeling." – Cascada
I Love You Quotes for Him
"Each day I love you more, today more than yesterday and less than tomorrow." – Rosemonde Gerard
"So, I love you because the entire universe conspired to help me find you."― Paulo Coelho
"I love you without knowing how, or when, or from where. I love you simply, without problems or pride." – Pablo Neruda
"I swear I couldn't love you more than I do right now, and yet I know I will tomorrow" – Leo Christopher
"You give me the kind of feelings people write novels about." – Unknown
Short I Love You Quotes for Him
"Sometimes I can't see myself when I'm with you. I can only just see you." — Tiger Lily by Jodi Lynn Anderson
"I am catastrophically in love with you." — Clockwork Princess by Cassandra Clare
"I love you and that's the beginning and end of everything." – F. Scott Fitzgerald
"I love you for all that you are, all that you have been and all that you will be." – Unknown
"I love you right up to the moon—and back." – Sam McBratney
Love You Quotes for Him
"Loved you yesterday, love you still, always have, always will." – Elaine Davis
"I know I am in love with you because my reality is finally better than my dreams." – Dr. Seuss
"I love you not only for what you are, but for what I am when I am with you." – Roy Croft
"I love you without knowing how, or when, or from where. I love you simply, without problems or pride." – Pablo Neruda
"I love you. I knew it the minute I met you. I'm sorry it took so long for me to catch up. I just got stuck." – Silver Linings Playbook
Short and Sweet Love Quotes for Him
"Love understands love; it needs no talk." – Francis Havergal
"We loved with a love that was more than love" – Edgar Allan Poe
"Love is friendship that has caught fire." – Ann Landers
"Where there is love there is life." – Mahatma Gandhi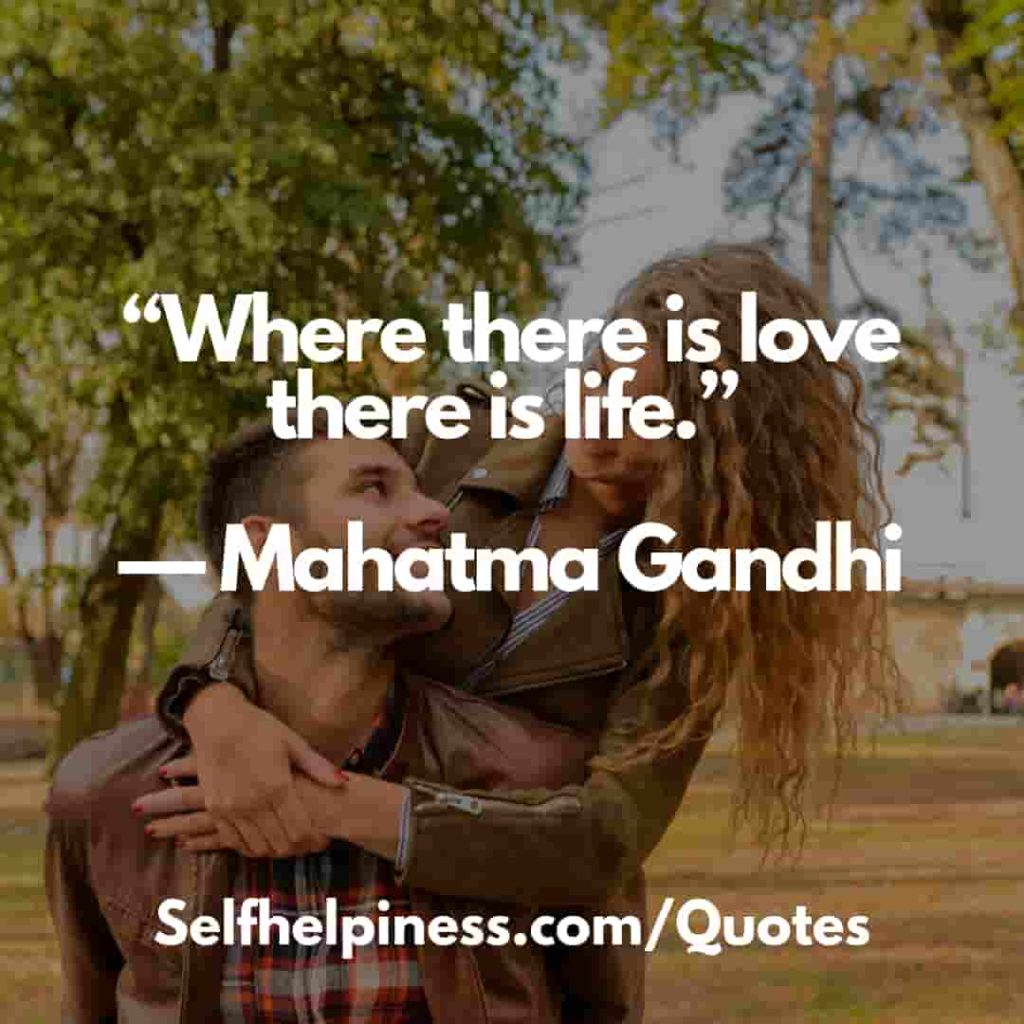 "He's more myself than I am." – Emily Bronte
Famous Love Quotes for Him
"Love stretches your heart and makes you big inside." – Margaret Walker
"A flower cannot blossom without sunshine, and man cannot live without love." – Max Muller
"Love is an irresistible desire to be irresistibly desired." – Robert Frost
"If you find someone you love in your life, then hang on to that love." – Princess Diana
"Love is the greatest gift that God has given us. It's free." – Taraji P. Henson
"Love is the greatest refreshment in life." – Pablo Picasso
Sad Love Quotes for Him
"This is the sad bed of chosen chastity because you are miles and mountains away." — Erica Jong
"Love does not begin and end the way we seem to think it does. Love is a battle, love is a war; love is a growing up." – James A. Baldwin
"There is no remedy for love but to love more." – Henry David Thoreau
"There can be no deep disappointment where there is not deep love." – Martin Luther King, Jr.
"Pains of love be sweeter far than all other pleasures are." – John Dryden
Long Love Quotes for Him
"I don't wanna close my eyes, I don't wanna fall asleep, cuz I'd miss you babe and I don't wanna miss a thing." – Aerosmith
"Then I realize what it is. It's him. Something about him makes me feel like I am about to fall. Or turn to liquid. Or burst into flames."― Veronica Roth
"I seem to have loved you in numberless forms, numberless times, in life after life, in age after age forever." – Rabindranath Tagore
"You're always the first and the last thing on this heart of mine. No matter where I go, or what I do, I'm thinking of you." – Dierks Bentley
"It was a million tiny little things that, when you added them all up, they meant we were supposed to be together… and I knew it." – Tom Hanks, Sleepless In Seattle
Sweet Love Quotes for Him
"In your smile I see something more beautiful than the stars." – Beth Revis
"To love and be loved is to feel the sun from both sides." – David Viscott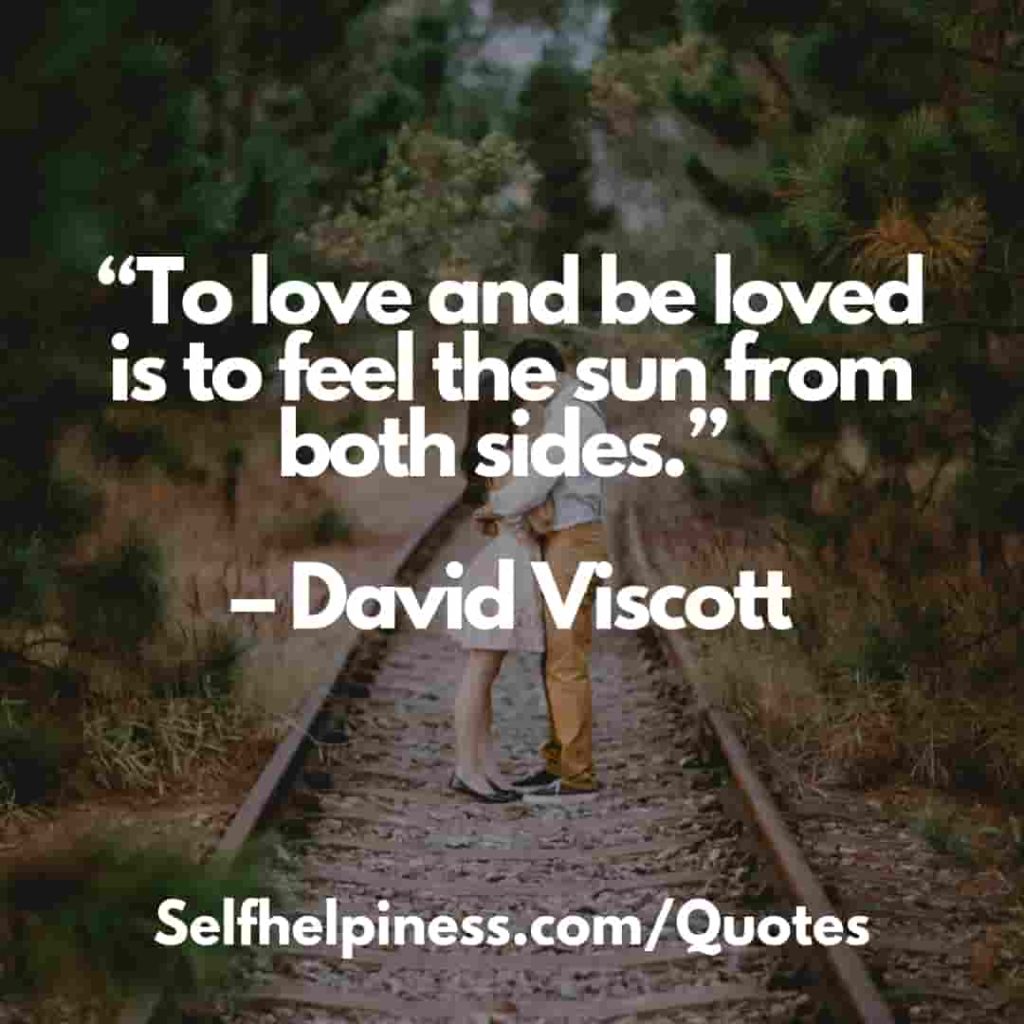 "Love is when he gives you a piece of your soul, that you never knew was missing." – Torquato Tasso
"I love that feeling of being in love, the effect of having butterflies when you wake up in the morning. That is special." – Jennifer Aniston
"A woman knows the face of the man she loves as a sailor knows the open sea." – Honore de Balzac
Which of these love quotes for him is your favorite?
I'm sure while reading these deep love quotes for him, you must have recalled all the incredible memories you had with him and how he made you feel special.
I hope that these love quotes for him will inspire you and help you to rekindle your deep love for him.
Which one of these love quotes you would like to share with your man, the king of your heart?
If you truly love him, don't resist yourself from expressing your deep love for him. Take this moment and share one of these cute love quotes with him.
Please tell us in the comment section if you found these love quotes helpful.
If you want your significant other to know how much you love him, do share this post with him.