Deep Love Quotes For Her To Express Your Love 2023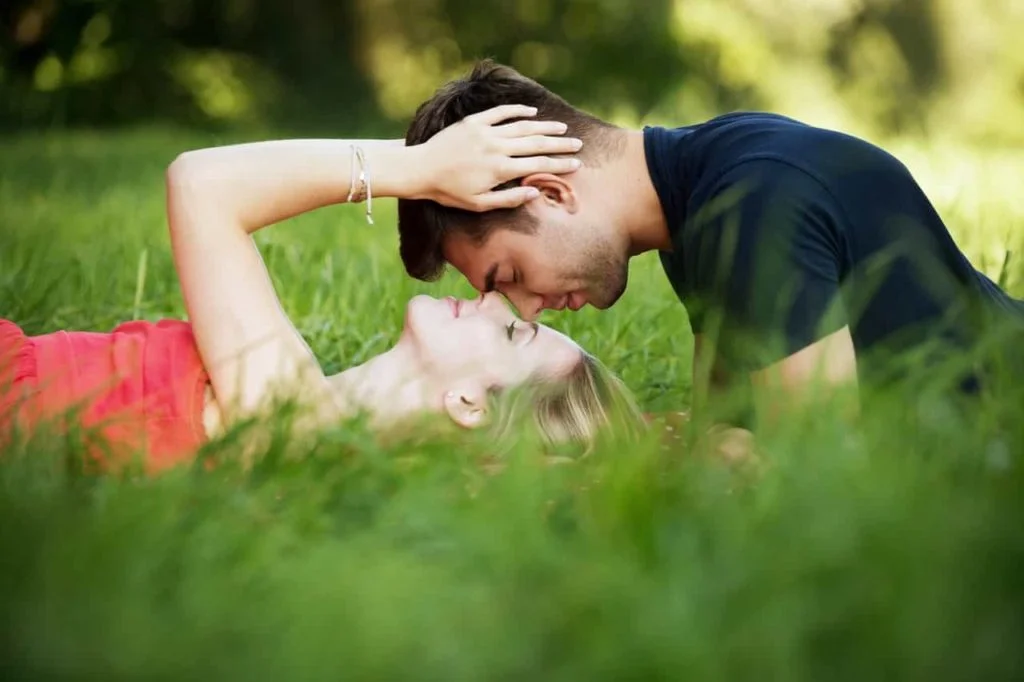 Short Love Quotes for Her
"I saw that you were perfect, and so I loved you. Then I saw that you were not perfect and I loved you even more." Angelita Lim
"If I know what love is, it is because of you." Herman Hesse
"You don't love someone for their looks, or their clothes, or for their fancy car, but because they sing a song only you can hear."Oscar Wilde
"I want you. All of you. Your flaws. Your mistakes. Your imperfections. I want you, and only you."John Legend
"I love you, not only for what you are, but for what I am when I am with you."Roy Croft
"A hundred hearts would be too few to carry all my love for you."Henry Wadsworth
Cute Love Quotes for Her
"I would rather spend one lifetime with you, than face all the ages of this world alone."J.R.R. Tolkien
"You have bewitched me, body and soul, and I love… I love… I love you."Mr. Darcy, Pride and Prejudice
"Thinking of you keeps me awake. Dreaming of you keeps me asleep. Being with you keeps me alive." Inconnu
"If you live to be a hundred, I want to live to be a hundred minus one day so I never have to live without you." A. A. Milne
"I love you, and I will love you until I die, and if there's a life after that, I'll love you then." Cassandra Clare
Deep Love Quotes for Her
"When we are in love we seem to ourselves quite different from what we were before. Blaise Pascal If you truly love someone, then the only thing you want for them is to be happy, even if its not with you." – Lauren&L
"At the touch of love everyone becomes a poet." – Plato
"We come to love not by finding a perfect person, but by learning to see an imperfect person perfectly." – Sam Keen
"Love grows by giving. The love we give away is the only love we keep. The only way to retain love is to give it away." – Elbert Hubbard
Love Quotes for Her from the Heart
"I swear I couldn't love you more than I do right now, and yet I know I will tomorrow." – Leo Christopher
"I want you. All of you. Your flaws. Your mistakes. Your imperfections. I want you, and only you." – John Legend
"I love being married. It's so great to find one special person you want to annoy for the rest of your life." — Rita Rudner
"Love is telling someone their hair extensions are showing." — Natasha Leggero
"If you can stay in love for more than two years, you're on something." — Fran Lebowitz
"You have a place in my heart no one else could have." – F. Scott Fitzgerald
Funny Love Quotes for Her
"So, I love you because the entire universe conspired to help me find you." – Paulo Coehlo
"Marry a man your own age; as your beauty fades, so will his eyesight." – Phyllis Diller
"Marriage has no guarantees. If that's what you're looking for, go live with a car battery." – Erma Bombeck
"Love is sharing your popcorn." – Charles Schultz
"I wasn't kissing her, I was whispering in her mouth." – Chico Marx
"A kiss without a mustache is like an egg without salt." – Spanish Proverb
"What's the difference between a boyfriend and a husband? About 30 pounds." – Cindy Garner
Long Distance Love Quotes for Her
"The pain of parting is nothing to the joy of meeting again."– Charles Dickens
"The best and most beautiful things in the world cannot be seen or even touched. They must be felt with the heart." – Helen Keller
"How lucky I am to have something that makes saying goodbye so hard."– A.A. Milne
"Being close is the first and last desire of lovers, but being far and loving each other without an inch's difference is the characteristic of real love."– Senora Roy
"And ever has it been known that love knows not its own depth until the hour of separation."– Khalil Gibran
"She affected me, even when she was absent."– Shannon A. Thompson, Seconds Before Sunrise
Short and Sweet Love Quotes for Her
"You are the one girl that made me risk everything for a future worth having." – Simone Elkeles
"Love is when you meet someone who tells you something new about yourself." – Andre Breton
"Where there is love, there is life." – Mahatma Gandhi
"Love comforteth like sunshine after rain." – William Shakespeare
"If music be the food of love, play on." – William Shakespeare
"Love loves to love love." – James Joyce
Love Quotes for Her to make Her feel Special
"A smile is an inexpensive way to change your looks." ~Charles Gordy
"No matter what has happened. No matter what you've done. No matter what you will do. I will always love you. I swear it."— Defiance by C.J. Redwine
"And in her smile I see something more beautiful than the stars."— Across the Universe by Beth Revis
"Sometimes I can't see myself when I'm with you. I can only just see you."— Tiger Lily by Jodi Lynn Anderson
"But you've slipped under my skin, invaded my blood and seized my heart."— Poison Study by Maria V. Snyder
"No matter where I went, I always knew my way back to you. You are my compass star."— For Darkness Shows the Stars by Diana Peterfreund
Heart Touching Love Quotes for Her
"You know you're in love when you can't fall asleep because reality is finally better than your dreams." – Dr. Seuss
"I have a question for you. If your shadow is the second most beautiful thing in the world, which is the first?" – Amit Kalantri
"Even before we met and long after we're both gone, my heart lives inside of yours. I'm forever and ever in love with you."Crystal Woods
"In all the years we spend together, I never once regretted the fact that I had chosen you and that you had chosen me as well." – Nicholas Sparks
"I love you, in my mind where my thoughts reside, in my heart where my emotions live, and in my soul where my dreams are born. I love you." – Dee Henderson
"Because with the right person, sometimes kissing feels like healing." – Lisa McMann
Romantic Love Quotes for Her
"Promise me you'll never forget me, because if I thought you would, I'd never leave." – A.A. Milne
"Romance is the glamour which turns the dust of everyday life into a golden haze." – Elinor Glyn
"If I had a flower for every time I thought of you … I could walk through my garden forever." – Alfred, Lord Tennyson
"When I saw you I fell in love, and you smiled because you knew." – Arrigo Boito
"And it was as if our lives collided in an unbelievable exquisite mess." — Gareth Egan, The Chaos In-Between
"The real lover is the man who can thrill you by kissing your forehead or smiling into your eyes or just staring into space." – Marilyn Monroe
Crush Love Quotes for Her
"Just thinking about you brings a smile to face, a twinkle to my eye, and a skipped beat to my heart." – Ash Sweeney
"The mark of a true crush… is that you fall in love first and grope for reasons afterward." – Shana Alexander
"To be your friend was all I ever wanted; to be your lover was all I ever dreamed." – Valerie Lombardo
"My insides still turn over when he looks at me that certain way." – Judy Blume
"Because of your smile, you make life more beautiful." – Thich Nhat Hanh
"Love is a smoke made with the fume of sighs." – William Shakespeare
I Love You Quotes for Her
"I've never had a moment's doubt. I love you. I believe in you completely. You are my dearest one. My reason for life." – Ian McEwan, Atonement
"I love you more than I have ever found a way to say to you." – Ben Folds, "The Luckiest"
"Storm clouds may gather and stars may collide, but I love you until the end of time." – Moulin Rouge
"Whatever happens tomorrow, or for the rest of my life, I'm happy now…because I love you." – Groundhog Day
"For all the things my hands have held, the best by far is you." – Andrew McMahon in the Wilderness "Cecilia and the Satellite" lyrics
"My night has become a sunny dawn because of you." – Ibn Abbad
Short I Love You Quotes for Her
"Eventually soulmates meet, for they have the same hiding place." — Robert Brault
"You have me. Until every last star in the galaxy dies. You have me." — Amie Kaufman, Illuminae
"As we grow older together, as we continue to change with age, there is one thing that will never change. I will always keep falling in love with you." — Karen Clodfelder
"When we love, we see the infinite in the finite. We find the Creator in the creation." – Eliphas Levi
"Love doesn't make the world go 'round. Love is what makes the ride worthwhile". – Franklin P. Jones
"All of me loves all of you." – John Legend
Love You Quotes for Her
"I have a crush on your mind, I fell for your personality, and your looks are just a big bonus" – The Notebook In my element, I need you.
"At my best, I crave you. With all my soul I respect you. With every breath I take, I love you." – Toni Payne
"And I'd choose you; in a hundred lifetimes, in a hundred worlds, in any version of realty, I'd find you and I'd choose you." – The Chaos of Stars
"Love me when I least deserve it because that is when I really need it." – Sweedish Proverb
"Love is a game that two can play and both win." – Eva Gabor
"A dream you dream alone is only a dream. A dream you dream together is reality." – John Lennon
Famous Love Quotes for Her
"The water shines only by the sun. And it is you who are my sun." – Charles de Leusse
"I love you" begins by I, but it ends up by you." — Charles de Leusse
"There is a madness in loving you, a lack of reason that makes it feel so flawless." — Leo Christopher
"You know it's love when all you want is that person to be happy, even if you're not part of their happiness". — Julia Roberts
"To lose balance sometimes for love is part of living a balanced life." – Elizabeth Gilbert
Sad Love Quotes for Her
"Love lies in those unsent drafts in your mailbox. Sometimes you wonder whether things would have been different if you'd clicked 'Send'." – Faraaz Kazi
"I will wait for you till the day I can forget you or till the day you realize you cannot forget me." – Herryicm
"There is a distinct, awful pain that comes with loving someone more than they love you." – Steve Maraboli
"Part of me aches at the thought of her being so close yet so untouchable." – Nicholas Sparks
"Sometimes your eyes are not the only place the tears fall from." – Faraaz Kazi
"Ever has it been that love knows not its own depth until the hour of separation" – Kahlil Gibran
"In the arithmetic of love, one plus one equals everything, and two minus one equals nothing" – Mignon McLaughlin
Long Love Quotes for Her
"Walking alone is not difficult but when we have walked a mile worth a thousand years with someone then coming back alone is what is difficult." – Faraaz Kazi
"I have for the first time found what I can truly love—I have found you. You are my sympathy—my better self—my good angel; I am bound to you with a strong attachment. I think you are good, gifted, lovely: a fervent, a solemn passion is conceived in my heart; it leans to you, draws you to my center and spring of life, wraps my existence about you—and, kindling in pure, powerful flame, fuses you and me in one." – Charlotte Brontë
"No relationship is perfect, ever. There are always some ways you have to bend, to compromise, to give something up in order to gain something greater … The love we have for each other is bigger than these small differences. And that's the key. It's like a big pie chart, and the love in a relationship has to be the biggest piece. Love can make up for a lot." – Sarah Dessen
"I don't know how to tell you just how much I miss you. I love you till my heart could burst. All I love, all I want, all I need is you—forever. I want to be just where you are and be just what you want me to be. I know it's lousy of me to be so late so often, and I promise to try a million times harder, I promise. Love." – Marilyn Monroe
"So it's not gonna be easy. It's gonna be really hard. We're gonna have to work at this every day, but I want to do that because I want you. I want all of you, forever, you and me, every day." — The Notebook
"Nothing compares to your hands, nothing like the green-gold of your eyes. My body is filled with you for days and days. You are the mirror of the night. The violent flash of lightning. The dampness of the earth. The hollow of your armpits is my shelter. My fingers touch your blood. All my joy is to feel life spring from your flower-fountain that mine keeps filling all the paths of my nerves which are yours." – Frida Kahlo to Diego Rivera
"Dearest, my body is simply crazy with wanting you. If you don't come tomorrow, I don't see how I can wait for you. I wonder if your body wants mine the way mine wants yours; the kisses, the hotness, the wetness, all melting together, the being held so tight that it hurts, the strangle and the struggle." – Georgia O'Keeffe to Alfred Stieglitz
Sweet Love Quotes for Her
"Sometimes I can't see myself when I'm with you. I can only just see you." – Jodi Lynn Anderson
"I want everyone to meet you. You're my favorite person of all time." – Rainbow Rowell
"I love being married. It's so great to find one special person you want to annoy for the rest of your life." — Rita Rudner
"I loved you like a man loves a woman he never touches, only writes to, keeps little photographs of." – Charles Bukowski
"Love is that condition in which the happiness of another person is essential to your own." – Robert A. Heinlein
"If you remember me, then I don't care if everyone else forgets." – Haruki Murakami
Which of these love quotes for her is your favorite?
I'm sure while reading these cute love quotes for her you must have recalled all the sweet memories you had with her and how much you love her.
I hope that these love quotes for her will inspire you and help you to rekindle your deep love for her.
Would you like to mention, which one of these love quotes you would share with your special lady, the queen of your heart?
If you truly love her, don't resist yourself from expressing your deep love for her. Take this moment and share one of these cute love quotes with her.
Please tell us in the comment section if you found these love quotes helpful
If you want your significant other to know how much you love her, do share this post with her.